We would like to kindly invite all Eurovision fans to our Annual Club Convention in 2019 on November 30th at the GLORIA-Theater in Cologne.
We continue our little tradition this year and are glad to welcome another former German contestant from the Seventies or Eighties at the GLORIA Theater on November 30. Following Cindy Berger (2014), Katja Ebstein (2015), Mary Roos (2016),Nicole (2017) and Lena Valaitis (2018) it will be once again INGRID PETERS who had a great success at our convention in 2007!
As another big highlight, this year's contestant from North Macedonia TAMARA TODEVSKA will be our guest star as well. The fantastic line-up will be completed by MICHAEL VON DER HEIDE and PAULA SELING & OVI.
Apart from the performances of our stars there will be of course - as always - show acts by members and after our stage show the Eurovision disco with DJ Ohrmeister.
Like every year we will raffle 3 tickets for the German pre-selection 2020 (if there is any) and 1 ticket package for the ESC 2020. (This latter prize is only available for OGAE members). This time you can win 2 tickets for the concert of ESC winner Duncan Laurence in Cologne, as well.

OUR GUESTS:

INGRID PETERS
In 1986 Ingrid Peters represented Germany with "Über die Brücke geh'n" in Bergen. In 2007 Ingrid was our guest for the first time. It was a huge success. Therefore we decided to invite her again, this time.accompanied by guitarist Laurent Kremer and pianist Werner Dräger. She can look back on a very successful career with many famous hits in Germany. The motto of their performance will be "Back forward". Besides her huge ESC hit "Über die Brücke geh'n" she will sing well-known evergreens and several ESC songs.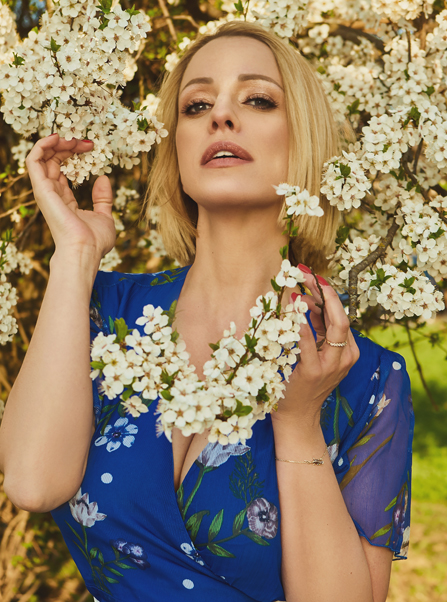 TAMARA TODEVSKA
We are very "proud" and happy to witness this year's contestant from North Macedonia at the GLORIA Theater. With her strong performance of her song "Proud" she reached the first place of the jury voting and the 7th place in total..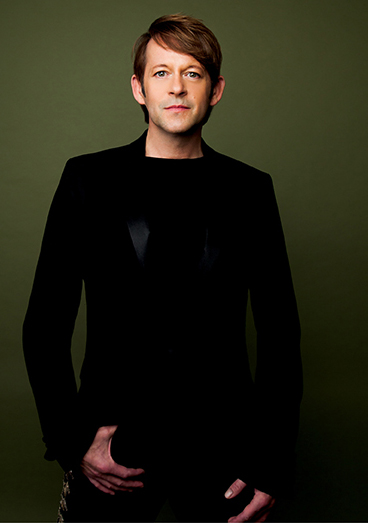 MICHAEL VON DER HEIDE
Michael represented Switzerland in Oslo 2010 with his song "Il pleut de l'or". In 1999 he took part in the German pre-selection and ended up on sixth plase with "Bye Bye Bar". Michael is a big fan and friend of Paola Felix (ESC 1969 and 1980) and will - among others - pay homage to Paola singing her ESC songs and her songs from German pre-selections.
PAULA SELING & OVI
In 2010 Paula and Ovi reached the third place for Romania with "Playing with fire". In 2014 they tried again with "Miracle" and finished 12th. We're sure that they will rock the GLORIA with a firework of ESC songs and that they will have some surprises in store for us, too!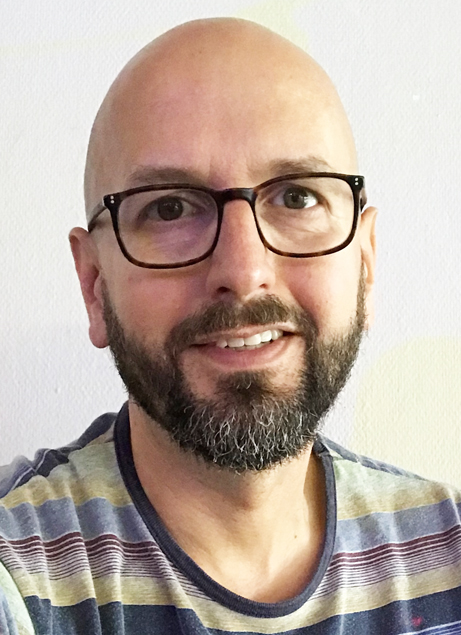 HOST:
Once again, this year's host will be our club member BERND OCHS (46). Bernd has been a member of ECG ever since the club was founded. Last year he made his debut as a presenter and it was a blast!
---
Entrance fee:
ECG Members: Members of other OGAE clubs and non-members:
32,- Euro 37,- Euro
There will probably be no box office! The booking is mandatory, there will be no refund. We ask for registration and money transfer in time, thanks in advance for this! Experience of the previous years has shown that tickets are selling out very quickly.
Or letter to: Erwin Wiesen, Richelberg 2a, D-54608 Bleialf.
DINNER (only bookable in advance!):
We offer 3 different meals:
1.) Chicken fricassee with with peas and asparagus in parsley sauce, served with basmati rice: 8,00 Euro
2.) Shredded beef "Stroganoff" with boiled potatoes: 8,50 Euro
3.) Vegan vegetable curry with chickpeas and bean sprouts, served with basmati rice: 7,00 Euro
Attention: Please mention the meal option you would like to get right with the registration and transfer the money together with the entrance fee to our club account:
Deutsche Skatbank, IBAN: DE45 8306 5408 0004 5898 58, BIC: GENODEF1SLR
Please note: First do the registration via e-mail or by post, wait for the confirmation and only then do the money transfer. Otherwise we cannot assign the transfer correctly!
Please register at:
In case you wish to register several persons, please send us all names.
ATTENTION: No tickets will be sent. Just show up at the counter, there will be a list.
---
The most important details you should know:
DATE: November 30 2019
LOCATION: The GLORIA Theater, Apostelnstraße 11, D-50667 Köln
TIME: Doors will open: 4.00 p.m. - Start of the programme: 5.30 p.m.
Most likely there will be no box office!
Our bank account is: Deutsche Skatbank, IBAN: DE45 8306 5408 0004 5898 58, BIC: GENODEF1SLR
Owner of bank account: Eurovision Club Germany e.V., Nordstraße. 19, D-40724 Hilden
How to find the location: From the Central Train Station (Hauptbahnhof) please take the underground, direction "Neumarkt". Then look out for the large church and pass it on the right. The second street on the right is "Apostelnstraße". The theatre is on the left side of the street.