There are no more tickets available, we're sold out!
We would like to kindly invite all Eurovision fans to our annual club convention in 2018 at November 24th in GLORIA-Theater in Cologne.
We continue our little tradition this year and are glad to welcome another former German contestant from the Seventies or Eighties in GLORIA-Theater at November 24th. After Cindy Berger (2014), Katja Ebstein (2015), Mary Roos (2016) und Nicole (2017) it will be LENA VALAITIS!
As another big highlight this year's German contestant MICHAEL SCHULTE will be our star guest as well. The fantastic line-up will be completed by KATI WOLF, ARI ÓLAFSSON and BASTI.
Apart from the performances of our stars there will be – as always – show acts of ourselves and after our stage show Eurovision disco with DJ Ohrmeister of course.
Like every year we will raffle 3 tickets for the German pre-selection 2019 and 1 ticket package for the ESC 2019 in Israel. (This first prize is only available for OGAE members)
OUR GUESTS:
LENA VALAITIS
In 1981 Lena Valaitis achieved the second place with "Johnny Blue" in Dublin. Only four points used to be missing for the victory. In 1976 and 1992 she competed in the German preselection as well. She can look back on a very successful career with many famous hits in Germany.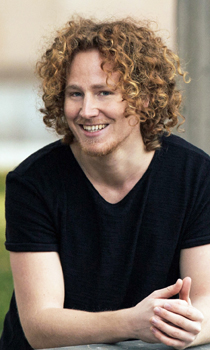 MICHAEL SCHULTE
We are very proud and happy to witness this year's German contestant in GLORIA-Theater. With his extremely touching entry "You Let Me Walk Alone" Michael Schulte reached an awesome fourth place in Lisbon and ended the German series of bad positions impressively.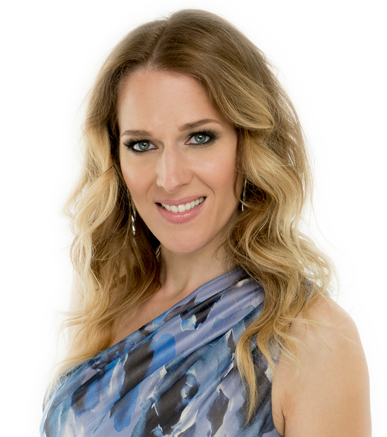 KATI WOLF
Kati Wolf represented Hungary seven years ago in Düsseldorf. She was the huge fan favourite with her entry "What About My Dreams" and used to win the club member's voting of EC Germany and the OGAE International poll. Now we were able to invite her to our convention, what makes us really happy.
ARI ÓLAFSSON
Ari Ólafsson from Iceland impressed us with his great voice and his various Eurovision medleys this year in Lisbon again and again. He is a big Eurovision fan as well, and he is going to show that in Cologne.
(Video: Benjamin Tonn)
BASTI
Basti (Sebastian Schmidt) took part in the pre-selection of San Marino this year and was a background singer of Jessika and Jenifer Brening with "Who We Are". In Lisbon he performed in the Euro Fan Café and got great ovations.

HOST:
This year's host will be our club member BERND OCHS (46). Since the club's founding Bernd is member of ECG. Together with Stefan Leidner from OGAE Germany he made the meeting in Frankfurt to one oft he biggest local ESC meetings countrywide. On the annual convention's stage he was already acting in different parodys. In Frankfurt he is presenter of the gay-lesbian programme "Radio-Sub" on the open radio channel "Radio-Sub".
---
Entrance fee:
ECG-Members: Members of other OGAE clubs and non-members:
32,- Euro 37,- Euro
There will probably be no box office! The booking is mandatory, there will be no refund. We ask for registration and money transfer in time, thanks for this! The experiences of the previous years are that the tickets have been sold out very quickly.
Or letter: Erwin Wiesen, Richelberg 2a, D-54608 Bleialf.
DINNER (only bookable in advance!):
We offer 3 different meals:
1.) Penne with turkey strips and mushrooms in chive sauce with parmesan cheese: 7,50 Euro
2.) Beef juice goulash with butter potatoes: 8,50 Euro
3.) Vegan provençal vegetables in tomato-herb sauce with basmati rice: 7,00 Euro
Attention: Please mention the meal you would like to get right with the registration and transfer the money together with the entrance fee on our club account:
Deutsche Skatbank, IBAN: DE45 8306 5408 0004 5898 58, BIC: GENODEF1SLR
Please note: First do the registration via e-mail or on the postal way, wait for the confirmation and then do the money transfer. Otherwise we cannot assign the transfer correctly!
Please register at:
In case you wish to register several persons, please send us all names.
ATTENTION: No tickets will be sent. Just show up at the counter, there'll be a list.
---
The most important details you should know:
DATE: November 24th 2018
LOCATION: The GLORIA – Theatre, Apostelnstraße 11, 50667 Köln
TIME: Doors will open: 4.00 p.m. - Start of the programme: 5.30 p.m.
Most likely there will be no box office!
Our bank-account is: Deutsche Skatbank, IBAN: DE45 8306 5408 0004 5898 58, BIC: GENODEF1SLR
Owner of bankaccount: Eurovision Club Germany e.V., Nordstr. 19, D-40724 Hilden
How to find the location: From central station please take the underground, direction "Neumarkt". Then look for the great church and pass it on the right. The second street on the right is the "Apostelnstraße". The theatre is on the left side of the street.